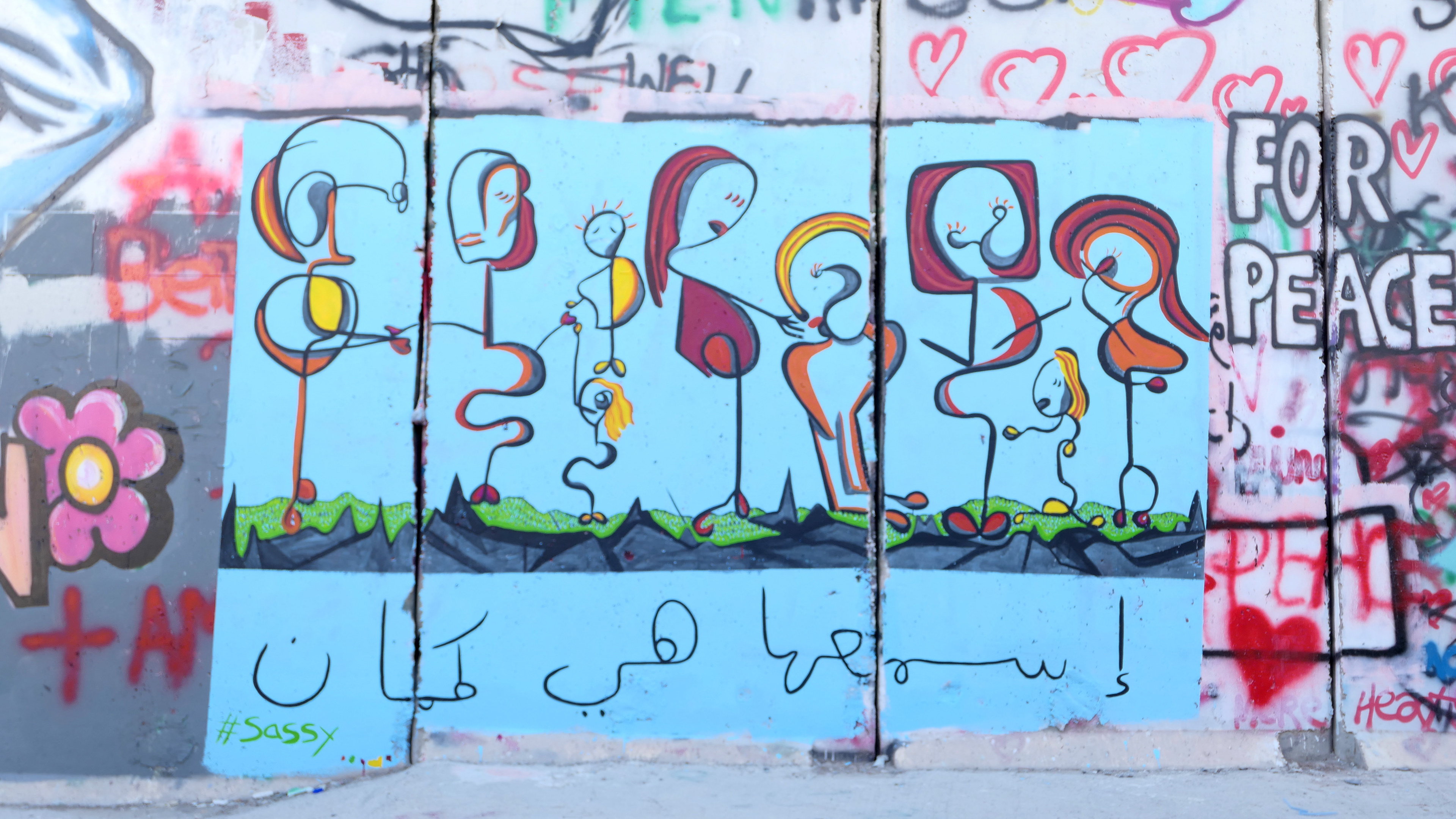 Murals painted in bethlehem, the west bank.
Whilst travelling and researching the position of women within Arabic regions, Bethany teamed up with
Y-Peer
, a Youth Network educating youngsters about sexual and reproductive health and gender quality.
These murals bring together Bethany's own Sassy illustrations interwoven with Arabic phrases, by playing with the elegant calligraphy of the Arabic alphabet.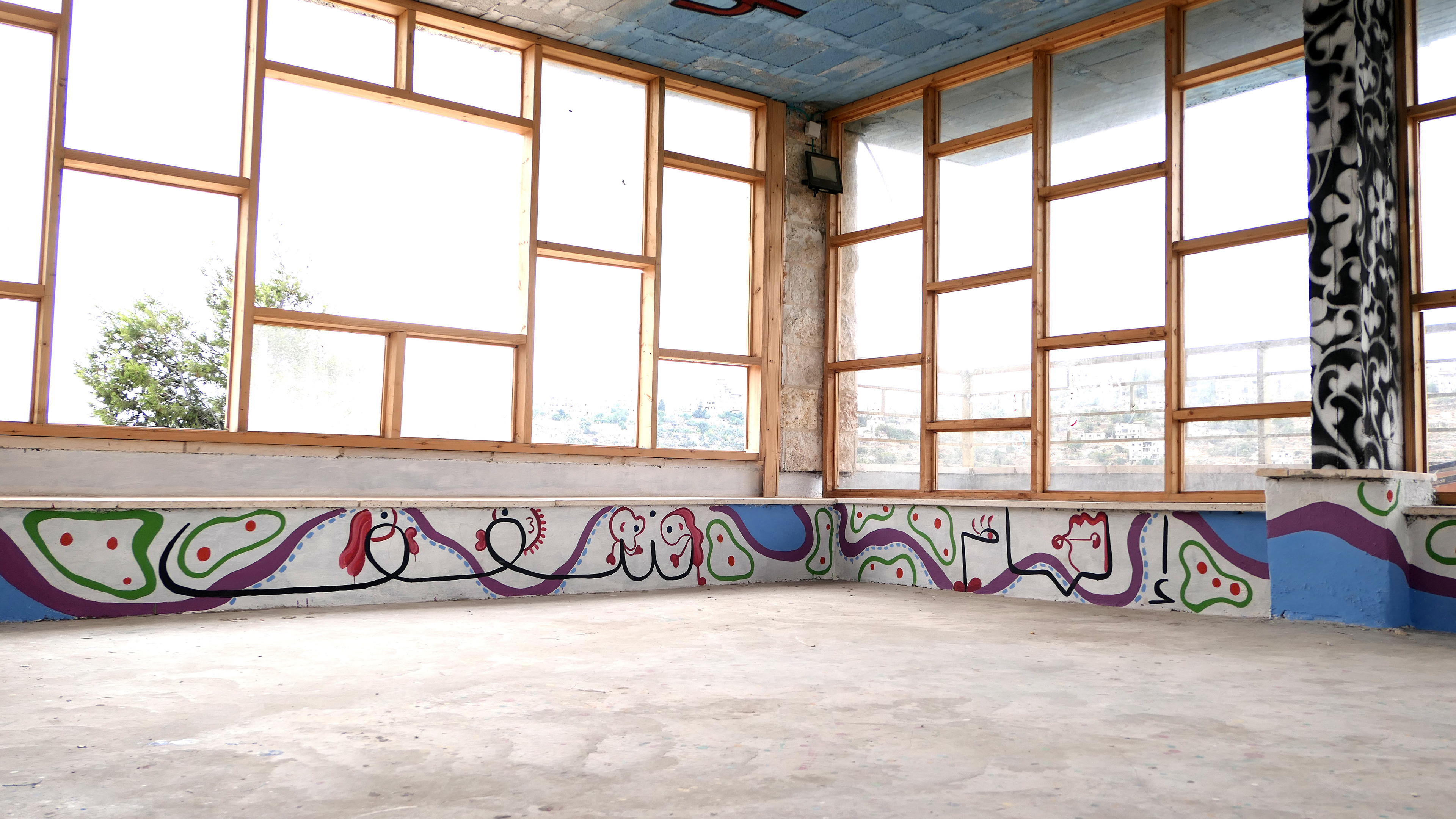 Friendship and Support
Acrylic paint on wall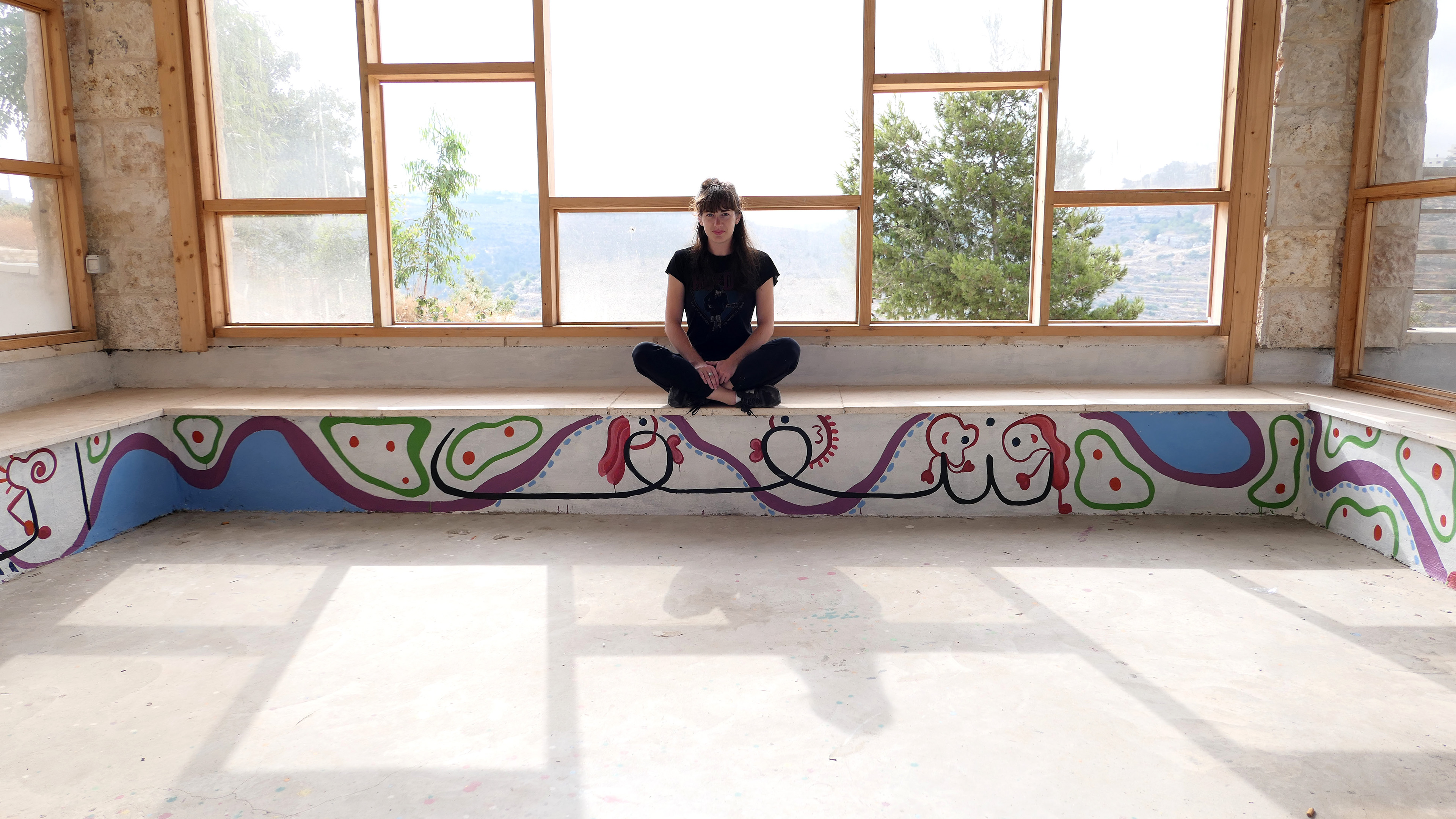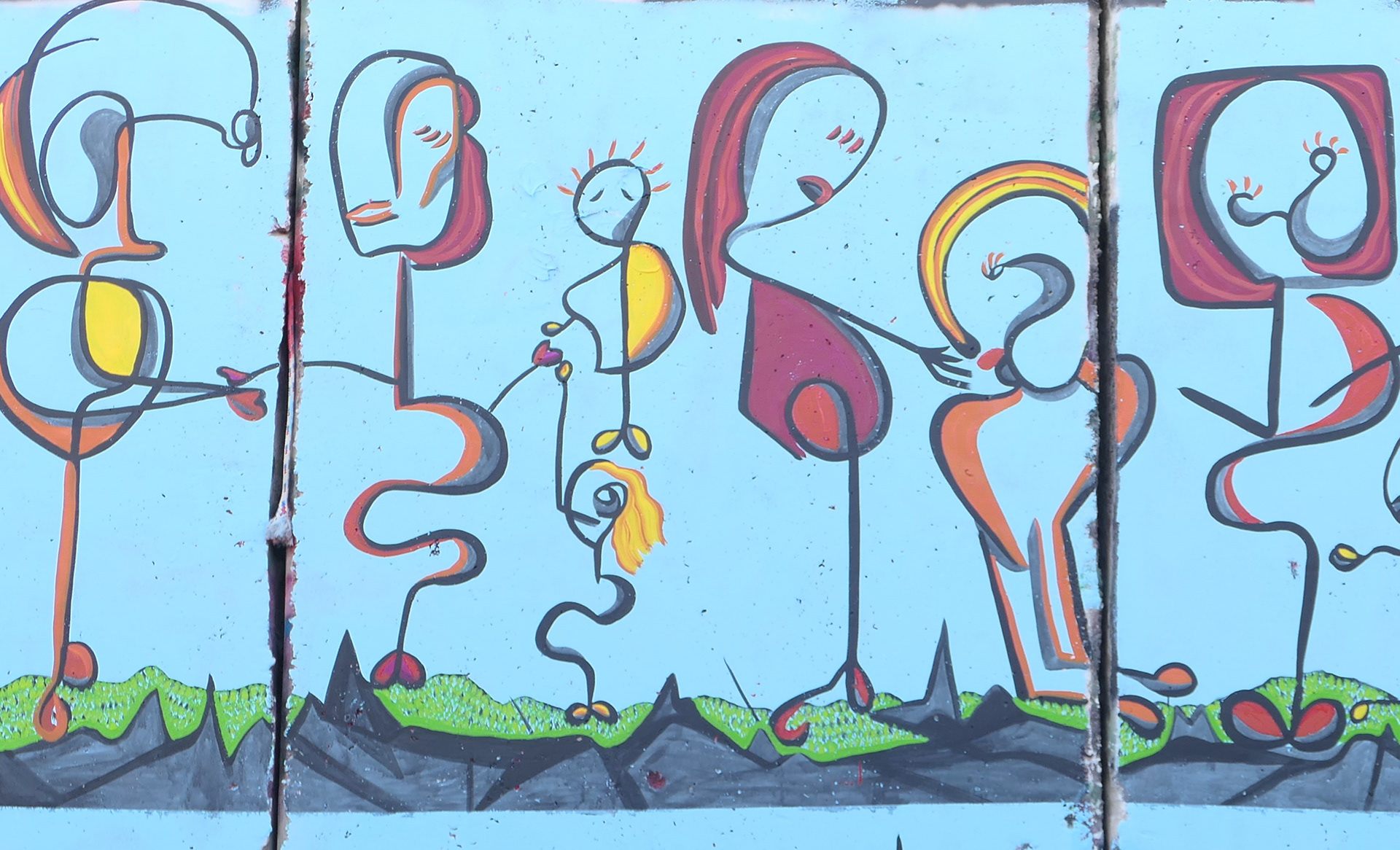 Hear Her Too
Acrylic on Wall, Bethlehem